Learn how to turn a wall into a chalkboard in any room, from a child's bedrooms to kitchens and playrooms. A chalkboard wall is a great addition to many rooms, whether it is to give the kids something to draw on, or a permanent place for you to write family notices and shopping lists. It can also make a striking design feature if planned in with the overall design of a room.
Chalkboard paints have been available for several years, but they just keep improving, with multiple colours and finishes now commonly on sale in DIY stores.  You can even get magnetic chalkboard paint, allowing you to create a multi-use noticeboard.
To create a chalkboard wall, you will need:
Suitable brushes
Sandpaper
Painter's Tape (for masking off the area to be painted)
Primer
Prepare the Wall for the Chalkboard
Chalkboards need to be flat and smooth (have you ever seen a bumpy chalkboard?), so any wall that has texture is going to be a problem. You will either need to strip off/sand down the textured finish on the wall, or choose another area to paint with the chalkboard paint.
Even if the wall already seems flat, it is worth running over the area with glasspaper to really smooth out the surface before painting.
If you can't find a flat area of wall, consider using the side of a cupboard or even the back of a door. Almost any flat surface can be painted with chalkboard paint if prepared properly.
If the area you wish to use has been painted with gloss paint, you will need to sand down the surface to allow the chalkboard paint to adhere properly. Alternatively, paint the area with a matt primer. Allow this to dry completely before trying to paint over the top.
Painting on the Chalkboard Paint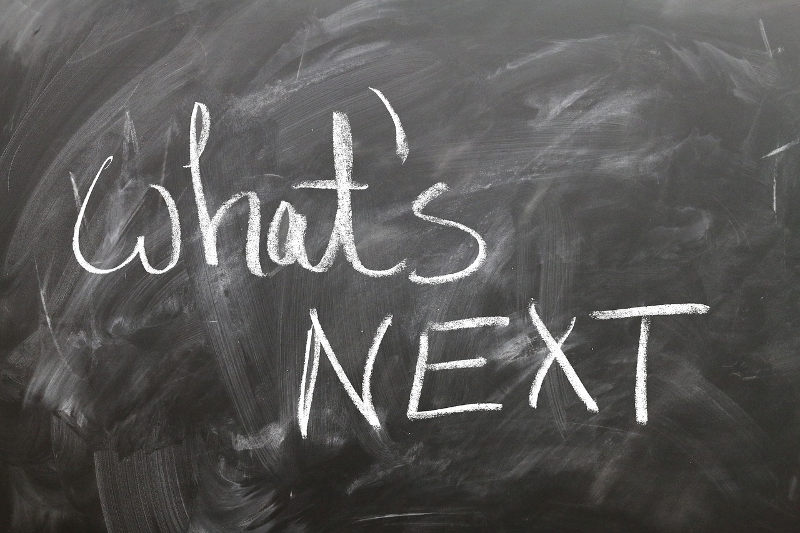 If you need to, use painter's tape to mask off the area of the wall you want to paint. Even if you are painting a whole wall, you should still mask off the skirting, door frames, window frames, etc.
Stir the chalkboard paint very well, then begin to paint the area of the wall as you would with any other paint. Using a large paintbrush will help to reduce brush marks. Complete the first coat and allow it to dry for 4 hours (or as directed by the manufacturer's instructions).
Apply a second coat of chalkboard paint and then allow the whole thing dry for at least 2-3 days. After this time, check the wall in daylight and with a torch, to see if there is any primer or original wall colour showing through. If there is, apply a third coat over the whole area rather than just touching up small areas.
Again, let the paint dry, and then carefully remove the painter's tape. After a few days, you can gently sand the whole area to remove any visible brush marks.
Using Your New Chalkboard Wall
Before you begin chalking on the wall, you should condition the surface with chalk dust. Using the flat side of a large piece of chalk, cover the whole chalkboard with colour (ideally white chalk). Use a chalkboard rubber or a soft, dry cloth to clean the chalk off the board. Your chalkboard wall is now ready to use on a daily basis.
You can buy a mixed chalk and eraser set here.