If you are lucky enough to have solid wood floors in your house, it is really worth taking the time to protect them properly. There are several different ways to treat and protect wood floors and, as with any painting or varnishing job, preparation is the key to a good finish. Correct preparation is even more essential when the paint or varnish is being applied to floors.
Floors obviously take more wear and tear than walls, etc, so getting it right the first time will mean less time spent replacing floorboards in the future.
Preparing Your Wood Floor
First and foremost, clear the room of ALL furniture, etc. Now vacuum the room from edge to edge (in fact especially the edges). Once the floor is clean, use a lint-free cloth dipped in white spirit to further clean the boards. If you want to bring up the grain of the wood slightly, take a wire brush and carefully stroke it along each board following the direction of the grain.
If the floor is already painted or varnished, rub it down well with abrasive paper to strip the boards back to bare wood. This is backbreaking work, so hiring a floor sander might be a better option, especially for big rooms.
Floor sanders are very powerful, noisy and create a lot of dust, so take your time and make sure the room is well-ventilated. You can also hire a smaller sander designed to let you do the edges of the room without taking gouges out of the skirting board. Using a floor sander will result in a much smoother finish than sanding by hand.
Varnishing Wood Floors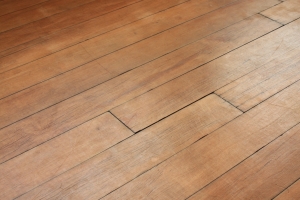 Like wood stain, Floor Varnish is available in either water-based or solvent-based formulas. Varnishing your floorboards can produce a stunning finish, and there are many shades to choose from. Solvent-based varnishes offer the best results in many cases but can be unpleasant to apply due to the smell.
However, even with the three coats that you will need to apply, the varnish will inevitably begin to crack after 3-4 years. Fixing this will mean stripping the floor back to bare wood and re-varnishing. As with all floor treatments, work towards the door, not away from it!
You will need a couple of different brushes when varnishing wood floors, a 25mm-50mm brush for varnishing the edges of the room and round obstacles such as fireplaces, and then a 100mm brush for covering the rest of the floor. You might also include a soft cloth pad for applying the first coat, but this is not essential. As when using any paint or varnish, make sure that the brush is spotlessly clean and free from dirt or grease before you start.
Thin the first coat of varnish by adding 10% white spirit and then rub it into the wood floor using the cloth pad, following the direction of the grain. This will act as a sealer coat and should help to provide a much better finish. Let this coat dry for a few hours and then start on the second coat using the brushes.
Load the brush by dipping just the 1st third of the bristles into the varnish and then tapping off the excess on the side of the tin. Try not to scrape the excess off on the rim of the tin as this can cause bubbles in the varnish. Brush on the varnish following the grain of the wood, and try to work so that you cover one floorboard at a time. Let this second coat dry and then apply a third coat if needed. If using gloss varnish, key the surface slightly between each coat.
Varnish Safety – Varnishing a large area like a floor can produce a large number of unpleasant fumes. Always keep the room you are varnishing well-ventilated and wear a gauze facemask while you work.
Staining Wood Floors
Wood stain (also known as Wood Dye) can create a very attractive finish and is available in a wide range of colours, and will also act as a slightly protective coat. Wood stain is available as a water-based and solvent-based product.
Water-based wood stain dries much quicker than solvent-based, but will not give quite as protective a finish. Seal your new (or newly stripped) floor with a thinned Polyurethane varnish before you start and allow it to dry.
The wood stain may require up to three coats, so make sure you buy enough to start with. As with any flooring project, make sure you work towards the door and not into a corner. You might be stuck there for some time!
Liming Wood Floors
Limed boards, if done correctly, can look fantastic. You can even apply it over a colour wash to create an effect sometimes called "pickling".
To apply the liming paste, you first need to strip the boards back to bare wood (if they are already treated). Once you have done this, gently stroke the floorboards along the grain with a wire brush and paint with a coating of Shellac to seal the wood.
Once the Shellac is dry, take fine wire wool and apply the liming paste. Work into the grain in small circular movements until the whole area is well covered. Leave the paste to dry thoroughly before applying some clear paste wax. This will help to remove any excess liming paste as well as add another protective coat.
Painting Wood Floors
You can buy specially formulated floor paint, which gives a very durable finish. However, they do cost more than standard paint, and in all but the highest traffic areas, standard emulsion paint with a coat or two of varnish will do the job.
Painting your floorboards tends to be a much quicker job than varnishing or staining as you can paint over existing coverings. Just make sure it is free from dust and grease, and rub it down slightly with abrasive paper. Be aware that painting your floor will hide a lot of the grain.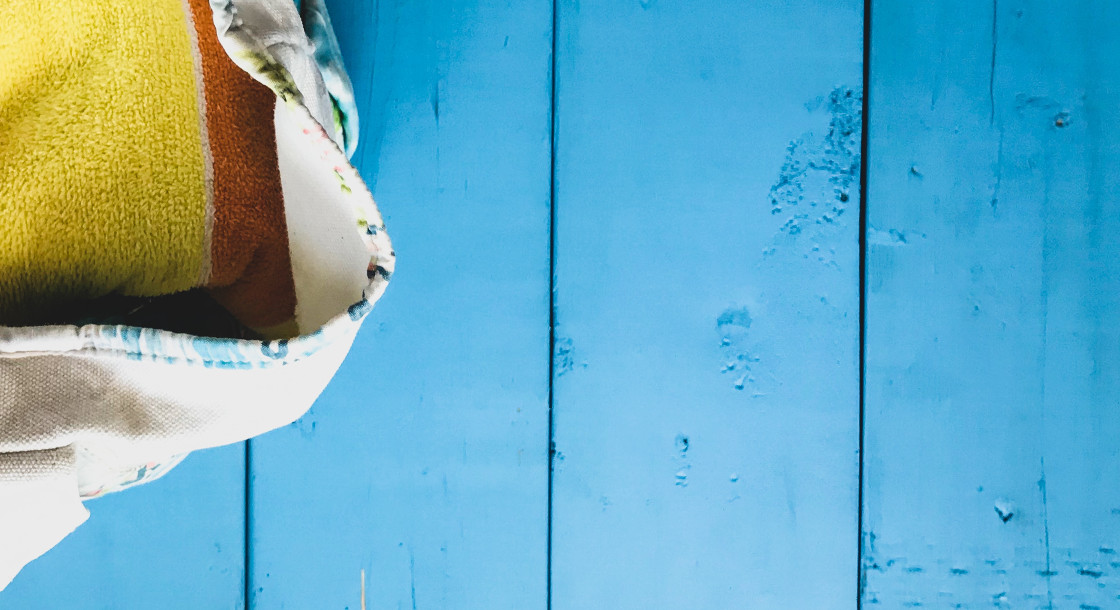 Satinwood paint can give a really nice finish to bare floorboards. Choose your colour (anything from blue to pale green can work well on floors, so it is worth experimenting in a small area to find a colour you like) and dilute it with 50% white spirit.
With a wide brush, apply the wash in the direction of the grain and then, while it is still wet, wipe it down with a cloth. This will reveal the higher parts of the grain in a lighter shade. Once the wash is dry, coat with a clear varnish.