Preparation is the key to any decorating job. Knowing what you need for sealing and priming Surfaces is a great step in the right direction. You may be the best painter or decorator in the country, but if you do not prepare your surfaces well, the result will often be less than perfect.
What Type of Primer Should You Use?
Different surfaces require different preparation, and many surfaces need sealing or priming before you can apply a topcoat of paint. In this guide, we will take a look at the different types of primers and sealers you may need to use to get better finishes.
Stabilizing Primer
Stabilising Primer is used to bind flaky or powdery materials such as plaster or render. It is usually a clear or milky white liquid and must be allowed to dry completely before any topcoat is applied. Good stabilising primer will dry with a slightly matt finish, making it perfect for skimming over with a topcoat of finishing plaster.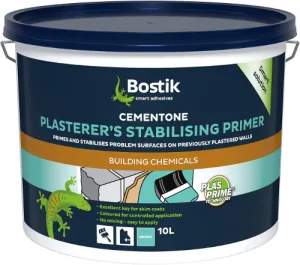 Wood Primer
Most virgin (untreated) wood will require a primer to stop any paint coats from soaking into the grain. Standard pink or white primer will be fine for most wood types. Applying a coat of wood primer is usually a better (and more cost-effective) way to cover wood than applying several topcoats.
Aluminium Wood Primer
Aluminium Wood Primer is a bit more of a specialised product, mainly used for sealing oily hardwoods. Aluminium wood primer can also be used to cover creosote and will help to stop it from leeching through any paint applied over the top. This oil-based primer, which contains aluminium pigment for better water resistance, is suitable for interior and exterior wood.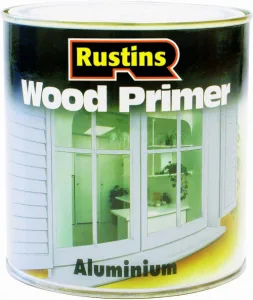 General-Purpose Primer
General-purpose Primer (GPP) is most often used for sealing porous building materials such as concrete or brick, as well as patchy plaster on walls and ceilings. You can use GPP to seal a masonry wall before plastering or applying dot and dab plasterboard.
Metal Primer
As the name suggests, Metal Primer can be used to seal most metals before painting. Using a good primer will both provide a better key for the paint topcoat and also help to prolong the life of the metal and inhibit rust.
PVA Bonding Agent
This is a multi-purpose liquid adhesive, useful for many building materials. It can be added to cement to increase the strength of a mix. If diluted, PVA can be used to seal porous materials such as cement and brick.
Water Repellent Primer
Helps to protect brickwork or masonry from water damage and penetration. Dries to a colourless finish.
Alkali-resistant Primer
Certain building materials may release alkali content which will attack oil paints and cause them to flake or discolour. Priming them with this primer will stop that.
Aluminium Spirit-based Sealer
This is specially formulated to seal materials where other substances are likely to bleed through any topcoat you apply. Things like bituminous paint, creosote, and metallic paints can all be sealed effectively with this.